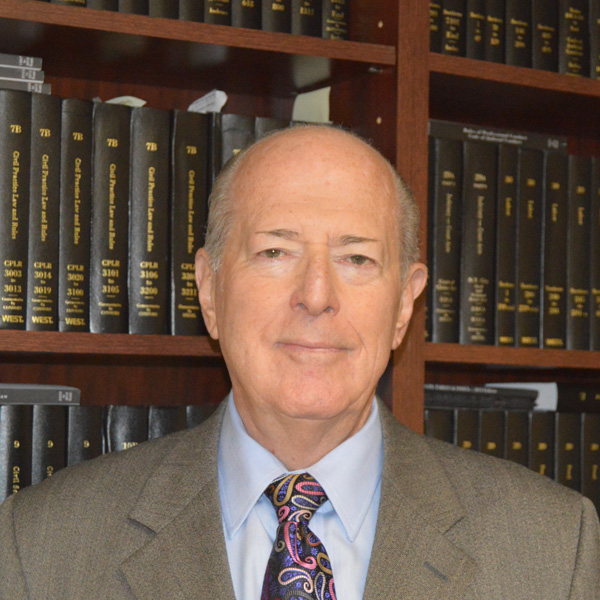 After graduating from the University of Rhode Island and completing his law school education at NY Law School in 1966, Robert K. Young, with subsequent admission to the New York State Bar in 1968, founded the Law Office of Robert K.Young & Associates, P.C., in 1968.
During his 50 years of law practice, Mr. Young has successfully represented thousands of clients in the diverse areas of personal injury including car accidents, premises liability, construction accidents, medical malpractice, nursing home abuse, and accidents, workers' compensation and motorcycle, truck and boating accidents. Mr. Young has extraordinary legal talents and abilities in all of the foregoing areas as well as matters concerning divorce and custody, landlord/tenant, and criminal matters. He has litigated numerous cases over the years and is highly regarded throughout the legal community for his professionalism and integrity in the advocacy of his clients.
Mr. Young is a member in good standing of both the Nassau County and New York State Bar Associations and still zealously pursues the claims, best interests, and legal goals of his clients.