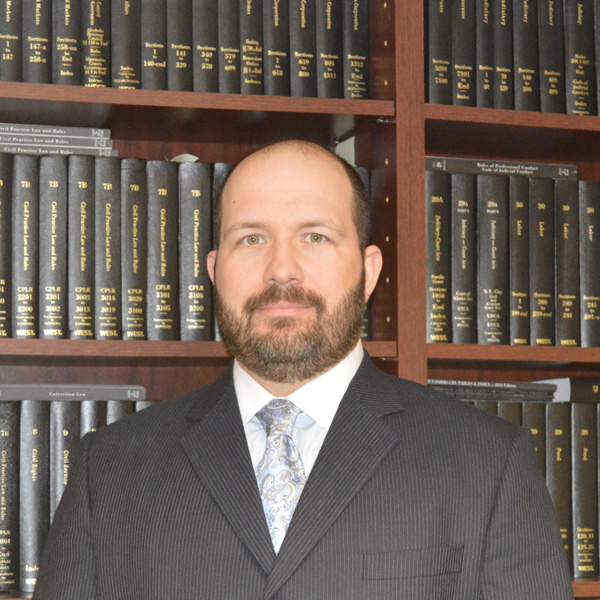 Jack Cutrone received his undergraduate degree from Villanova University and his Juris Doctorate from Hofstra University. He is an associate specializing in representing personal injury victims and has been a tireless advocate for the rights of injured people since joining the firm in 2002. He has successfully litigated hundreds of cases, including car accidents, slip, and fall accidents, workplace accidents, and medical malpractice claims and has recovered millions of dollars in compensation for his clients.
Mr. Cutrone also has substantial experience representing clients in real estate transactions as well as representing the interests of clients in criminal court matters, including traffic violations, DWI, drug charges, burglary, robbery, and assault.
Mr. Cutrone has successfully defended many clients against claims of breach of contract and claims of negligence. Notably, Mr. Cutrone had a wrongful death case dismissed against his client prior to trial and without any contribution.